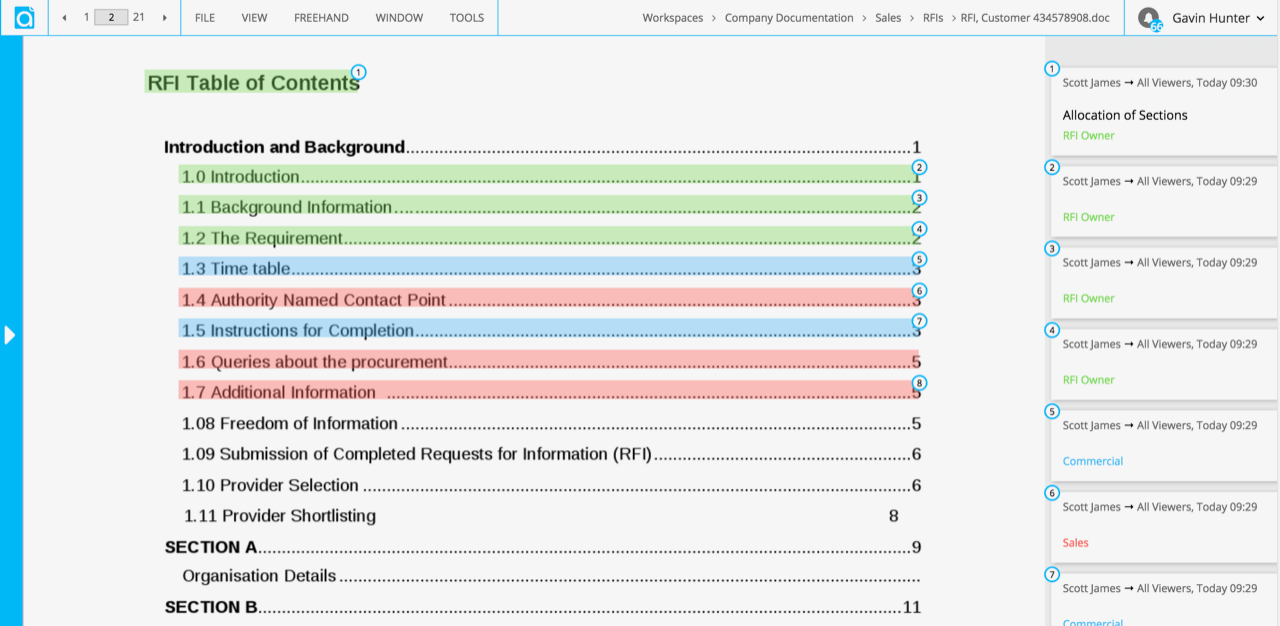 Allocate RFI sections to be answered and reviewed by different departments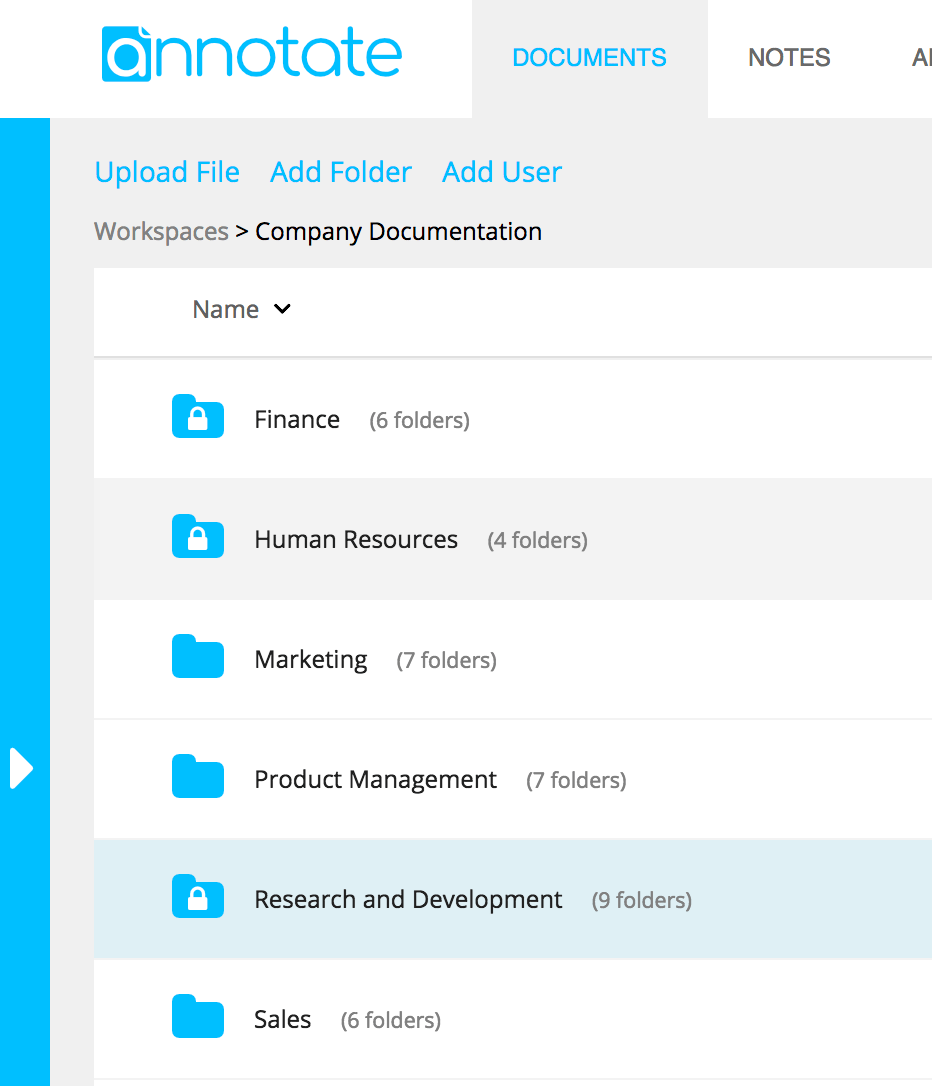 Give access control to those that have the authority
Create Client-Ready Documents in Less Time
Racing against the clock to pull together proposals, contracts, presentations and reports for your clients? Spend less time emailing files back and forth and managing multiple versions, and more time collaborating on what matters. Get your whole team working simultaneously in the same document. Assign specific sections to specific team members to create, discuss, review and verify, accelerating the time it takes to go from first draft to client-ready deliverable.
Supercharge the Discovery Process
Why wait until the meeting to compare notes and discuss findings? Use Annotate to review client or case documentation and share observations, insights and questions in real time. Create annotations on everything from reports and legal documents to interview transcripts and audiovisual files. Add links between documents to highlight connections. Annotate's chat feature keeps all the discussion around a document in one place, eliminating information silos. Legal teams use Annotate to manage the document review process in order to respond to discovery requests.
Share and Store Your Documents Securely
Your clients trust you with confidential information. Keep it secure by storing it on Annotate. Grant access to internal users as well as clients and external partners, replacing the need for insecure email attachments and file sharing services. With everything saved on one platform, your team can search across all documents and discussions to find the information they need. Search results are tailored in line with access permissions, so only the relevant parties have access to confidential documents.