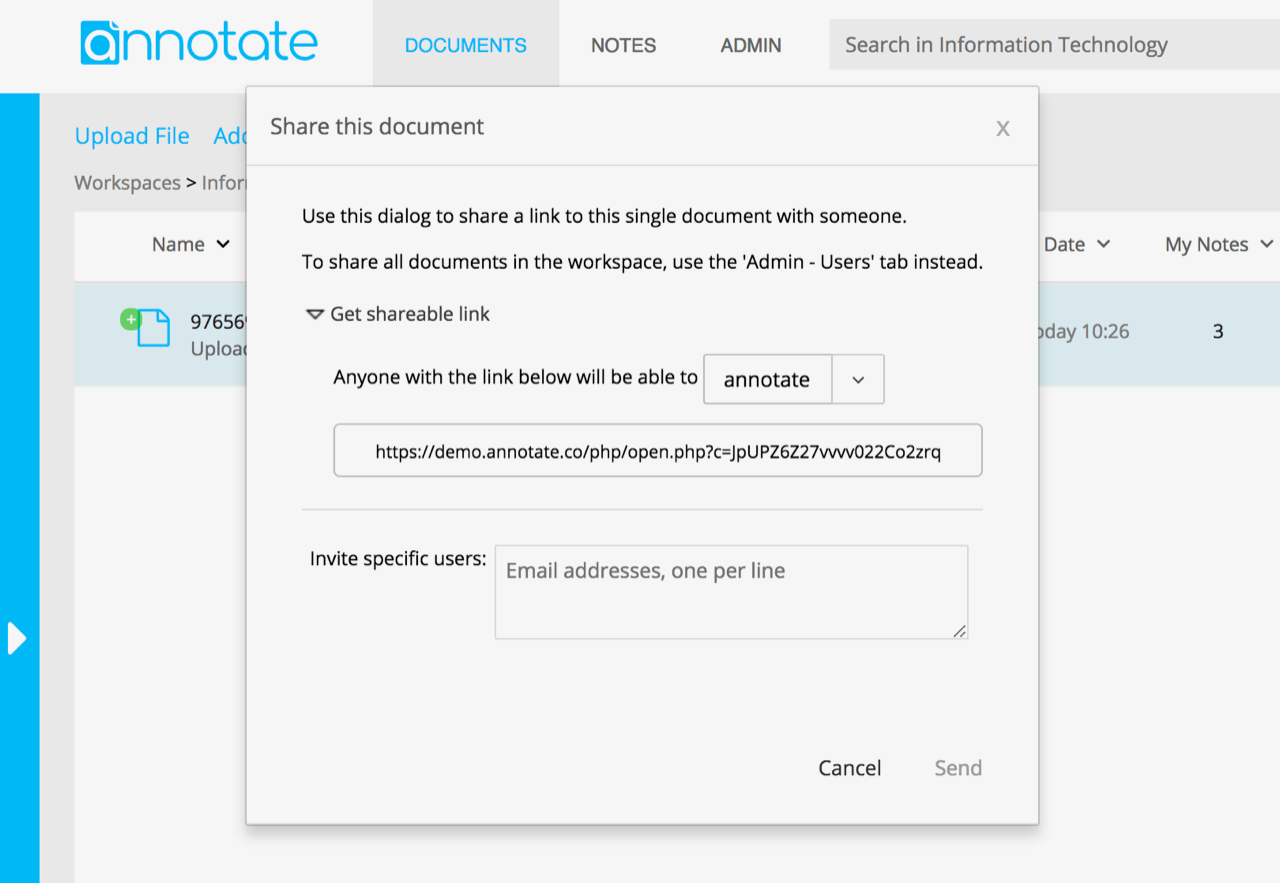 Share and store information securely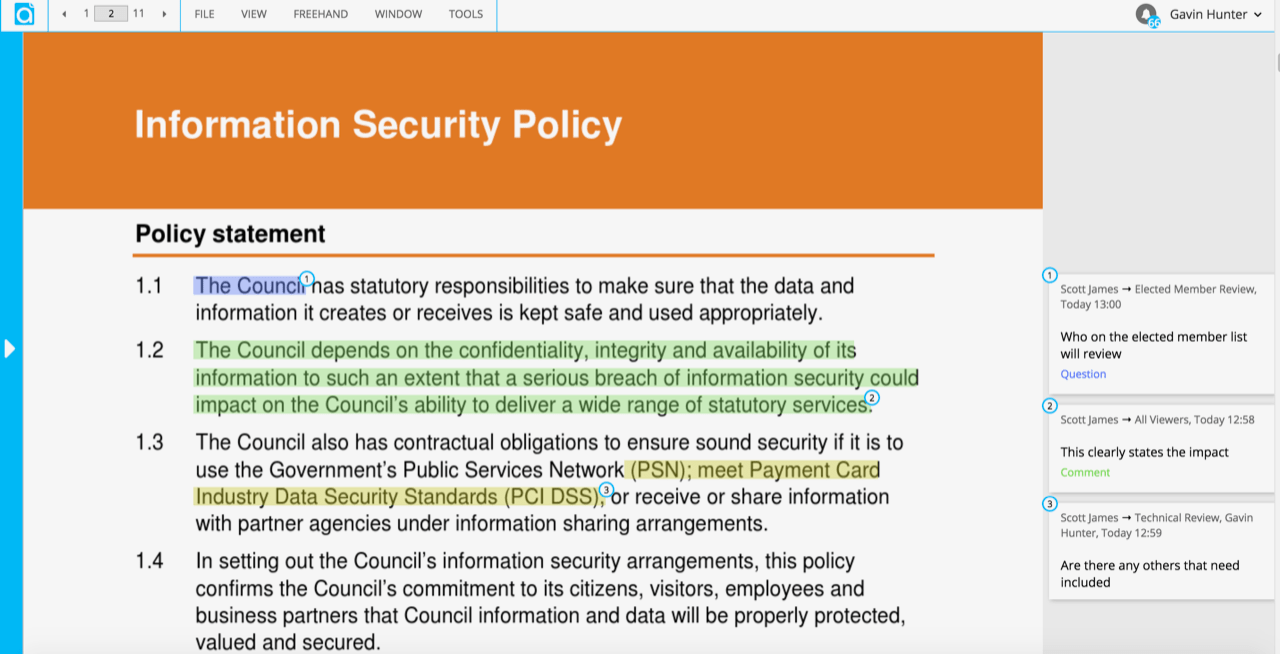 Collaborate and review policy documents
Share and Store Information Securely
Break down organizational silos and promote cross-agency working. Organizations that care for and protect the public, such as the police, charities, central and local government, and health services, can use Annotate to gather evidence, share case files and develop joint action plans. Annotate's speech-to- text function creates searchable transcripts from interviews, testimony and witness statements. Unlike insecure email attachments and file sharing services, Annotate provides a secure platform for sharing and storing sensitive information. Users can view or edit documents from any device, wherever they are, with no need to download files. Annotate is the ideal platform for public sector document management, providing all the tools you need to adopt good information governance practices and maintain compliance.
Streamline Stakeholder Reviews
From reports and presentations to new policies and regulations, documents published in the public sector often require several levels of review and approval. Annotate provides a single platform for creating, sharing, discussing, reviewing and verifying these documents, eliminating multiple email threads and reducing the time you spend merging stakeholders' comments. You decide which users are able to view, comment or approve.
Engage and Inform Members of the Public
Share information with and seek feedback from users outside your organization by granting them restricted access to the platform. Annotate's intuitive design means it is easy to use without training, making it ideal for public consultations. Publish draft proposals and policies and invite members of the public to add their comments and feedback. Or, use Annotate as a procurement portal where you can securely collaborate and share files of all sizes with suppliers.
Annotate offers a special discount for non-profit and charity organizations. Contact us for more information.